Jason Wingreen, who provided the original Boba Fett voice for the famous Star Wars bounty hunter, has died aged 95.
His son Ned told the Hollywood Reporter he died at his home in Los Angeles on Christmas Day.
Wingreen provided the bounty hunter Boba Fett's voice in The Empire Strikes Back.
Boba Fett was physically played by English actor Jeremy Bulloch.
The Boba Fett actor only had four lines of dialogue but the character has become a fan favorite and even has his own fan club.
One of his famous menacing lines was
"Put Captain Solo in the cargo hold."
The Boba Fett character had no lines in either Return of the Jedi, or Star Wars Special Edition.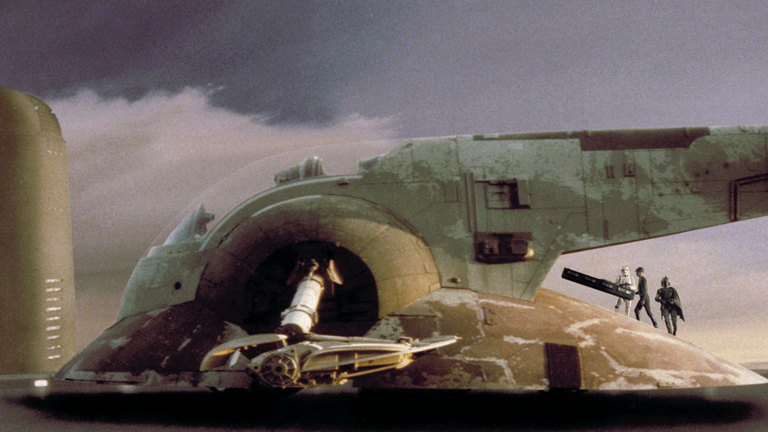 But in 2004 when director George Lucas re-released the original trilogy (again, this time on bluray), Wingreen's Boba Fett voice was replaced by actor Temuera Morrison, who played Boba's father, Jango Fett, in the prequel films.
The Boba Fett actor also played Harry the barkeeper in the US sitcoms All in the Family and Archie Bunker's Place between 1976 and 1983.
Wingreen also appeared in many US TV series. He was a regular on The Untouchables and appeared in the original Twilight Zone and Star Trek series.
He also had a recurring role in Matlock and appeared in Mission: Impossible, Ironside, Kojak, Dr Kildare, The Fugitive, The Man from UNCLE and Seinfeld.
The physical Boba Fett actor
Although he didn't provide the voice, Jeremy Bulloch played the physical role in The Empire Strikes Back and Return of the Jedi. British actor Bulloch's acting career now spans across over 50 years appearing in many Movies and British TV productions.
As well as playing the infamous bounty hunter, Bulloch has also appeared in two episodes of Doctor Who and Robin of Sherwood. Bulloch starred alongside Cliff Richard in the 1962 musical Summer Holiday, and even played minor roles in 3 James Bond movies, 2 of which he played Q's assistant Smithers.
More recently, Bulloch got to play a cameo role in Revenge of the Sith as Captain Colton, alongside Captain Antilles on board the Alderaan cruiser, the Sundered Heart.