Mos Eisley Spaceport has scoured the internet to find you the TOP 50 Star Wars Blogs!
With the new sequel trilogy piquing Star Wars interest again, there are plenty of top quality Star Wars blogs on offer across the internet, so Mos Eisley Spaceport has dug deep and come up with this collection of top 50 Star Wars blogs offering regularly updated quality Star Wars content, enjoy!
Do you have a Star Wars blog with regular content? Tweet me at @moseisleyspace
Share the below Top 50 logo on your site linking back to this page and I will bump your entry to the top of this list!
Awesome Star Wars fan site that also likes to stray to other scifi/fantasy properties, go check it out!
Stylish looking news site that features professionally sounding podcasts released bi-weekly, available on itunes and android!  Highly recommended.
Funky looking fan site with a certain retro look. All the latest news is on here as well as content from other Lucasfilm movies.
This isn't just a collection of interviews, Dennis the writer actually hosted them! A real passionate fan.
Stinson's All Things Star Wars
When you visit SATSW, it's clear from the start that Stinson is a designer by trade with a passion for Star Wars. He has his own cool designs he has created digitally and physically with his 3D printer.
Clube Portugal, or 'club' in English is updated regularly and written in Portuguese! But English translations are also available on some of the articles.
Intriguing and quite personal blog featuring strong opinions of the author, and in addition to the standard news casts, curios such as a Skywalker family tree and pop-up book reviews.
Star Wars Report is a nice simple blog written by a passionate fan that has a cool secret weapon. The blog also outputs podcasts available on itunes!
A smart and tidy looking blog with clearly a very knowledgeable writer calling the blog archive the Journal of the Whills, a reference only the most dedicated fans would get.
Lots of great content on this site, bang up-to-date and updated multiple times a day. A great source for up to the minute Star Wars news.
A high-brow blog that isn't updated very often. The main writer is a sculptor and artist with lots of intelligent and educational things to say about Star Wars and lots of other various topics.
Star Wars collector alert!  Vintage only!  If these words make you shake with excitement then head on over to Galactic Awesome!  It's a shame it hasn't been updated since 2011.
Not strictly speaking a Star Wars site, but this well-established blog is all about Lego. Most sci-fi and fantasy themes are covered, including of course Star Wars so if you are a builder, check it out!
A classy and clean looking Star Wars news site that also has featured podcasts and even competitions to enter!
A charming blog that hits the kids niche, featuring book reviews, podcasts and fun videos including some humorous Sesame Street clips!

Cool looking geek site that features its own Star Wars radio station! Lots of audio, hangouts, and book reviews to check out here…
This funky-looking fan blog seemed great at focusing on early news about Episode VII, but unfortunately hasn't been updated since Nov 2014!
A radically fresh take on Star Wars chic which features reviews, and detailed articles on the making of the original movies. This is worth a look!
Old school style collectors site featuring vintage collections such as action figures, read-along sets (remember those?) and much more!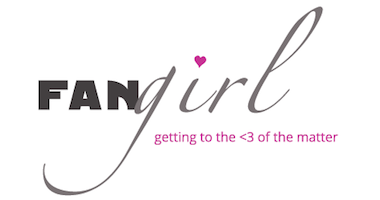 A smart-looking female-friendly blog giving a somewhat fresh look at Star Wars fandom.
Episode Nothing: Star Wars in the 1970s
A refreshingly vintage look at the original movie featuring amongst others deleted scenes and vintage posters and comics.
From conventions to book signings, Actor Appearances attempts an entire database on whenever a Star Wars actor has appeared anywhere.
Wow, this kick-ass blog just looks cool, has podcasts, loads of movie news and updated several times per day!
http://starwars.scifiprss.com/
A great collection of articles from many different Star Wars blogs and official Starwars.com posts.
This legendary Star Wars website dates back to 1996, before the term 'Blog' even existed and the only people that really had access were college students.
Veteran UK-based news site thhat has plenty of news, interviews and podcasts.
Very cool interactive Star Wars Galaxy map that has all sorts of interesting information about the different featured planets of the galaxy!
Another veteran Star Wars site that focuses on Star Wars costumes, making them and organizing the wearing of them for events and charities, officially endorsed by George Lucas.
Talented artist based in Mississippi demonstrates his abstract paintings and woodcuts.
Amongst other things, Sterling designs his own RPG tabletop games and as a result his Star Wars blog focuses on the world of RPG.
A well supported Star Wars site offering quality podcasts and a team of almost 20 writers contributing to the news and blogs available.
Although updated sporadically, this little blog has been running for years and hence the high google rankings, if you are into comics check this out!
Movie news blog which is updated fairly regularly and proved useful to me!