Star Wars actor says banned advert for Christianity is not offensive.
Carrie Fisher who plays General Leia in Star Wars The Force Awakens has criticized UK cinemas for refusing to show an advert by the Church of England featuring the Lord's Prayer because it might offend people.
The sixty second advert was going to be shown before the movie Star Wars The Force Awakens, but it was rejected by Digital Cinema Media (DCM) despite being passed by the British Board of Film Classification and given a U (Universal) certificate.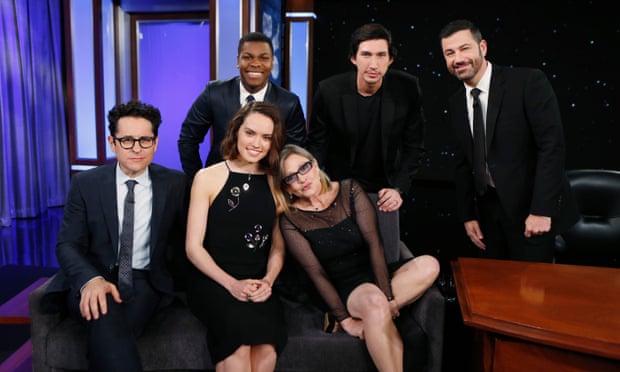 Fisher, 59, told the Mail on Sunday she could not conceive of the short film offending moviegoers.
"I have no idea why they would do that. Offended?  No. People should get a life. I don't think it is offensive to have a 'power of prayer' advert before Star Wars."
Fisher then compared the advert to a copy of the Bible found in hotel rooms.
"I have never seen an advertisement like this, but if the theatre is like a hotel room, then they have every right to put up a power of prayer advert. It's advertising, so it has to be advertisers that are objecting."
Other critics of the move by DCM include UK Prime Minister David Cameron.
DCM says on its website that an advertisement must not "in the reasonable opinion of DCM constitute political or religious advertising". This means "advertising which wholly or partly advertises any religion, faith or equivalent systems of belief (including any absence of belief) or any part of any religion, faith or such equivalent systems of belief".
Fisher even took to Twitter to ask her followers if they agreed with the ban of the religious advert.